Revving up in 2021 - 6-hour Tours!
As we continue to look ahead to brighter days in 2021, we're optimistic about these pre-set, all-inclusive tours offering more flexibility and safety by allowing more time at each location to be thoughtfully socially-distanced. New in 2021, these 6-hour tours will have a simplified schedule to go to some of our local favorites of our choosing instead of a defined schedule by the day. Lunch and tasting fees will continue to be included, offering you the best value in SWMI!
All you have to do is book your seat and hop on!
6-HOUR TOURS WILL RESUME IN MARCH 2021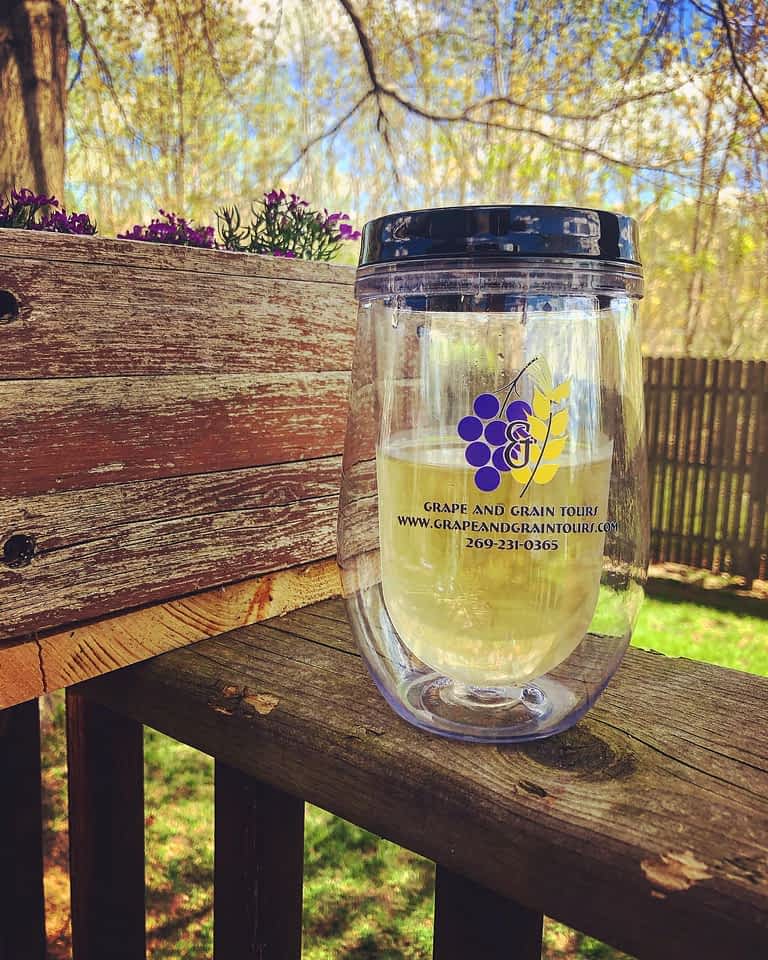 Hop aboard the 6-hour wine tour with one of our knowledgeable and friendly tour guides and you will have the best time, I guarantee it!  We'll explore the Southwest Michigan Wine trail and take you to some our favorite places. 
This tour is all-inclusive and includes transportation from one of our listed hotels or our Airbnb partners, tasting fees to three of our personal favorite wineries and a yummy lunch at a small-town café called, The Local. 
Below you will find information on our pick up times, locations, hours, pricing and the lunch stop. 
Our first stop is at 11:00 pm and we end at 5:00 pm EST