Revving up in 2021 - All-inclusive Tours!
As we continue to look ahead to brighter days in 2021, we're optimistic about these pre-set, all-inclusive tours offering more flexibility and safety by allowing more time at each location to be thoughtfully socially-distanced.  New in 2021, these tours will have a simplified schedule to go to some of our local favorites of our choosing instead of a defined schedule by the day. Lunch and drinks will continue to be included, offering you the best value in SWMI!  
All you have to do is book your seat and hop on!
Please note that some wineries on the trail are no longer offering one on one tastings with consultants.  These places will have either pre-set flights to choose from or we can purchase individual glasses or bottles to share.  Whenever possible we will make our last stop at the Round Barn Estate where you will have 2 hours either at a private table or cabana.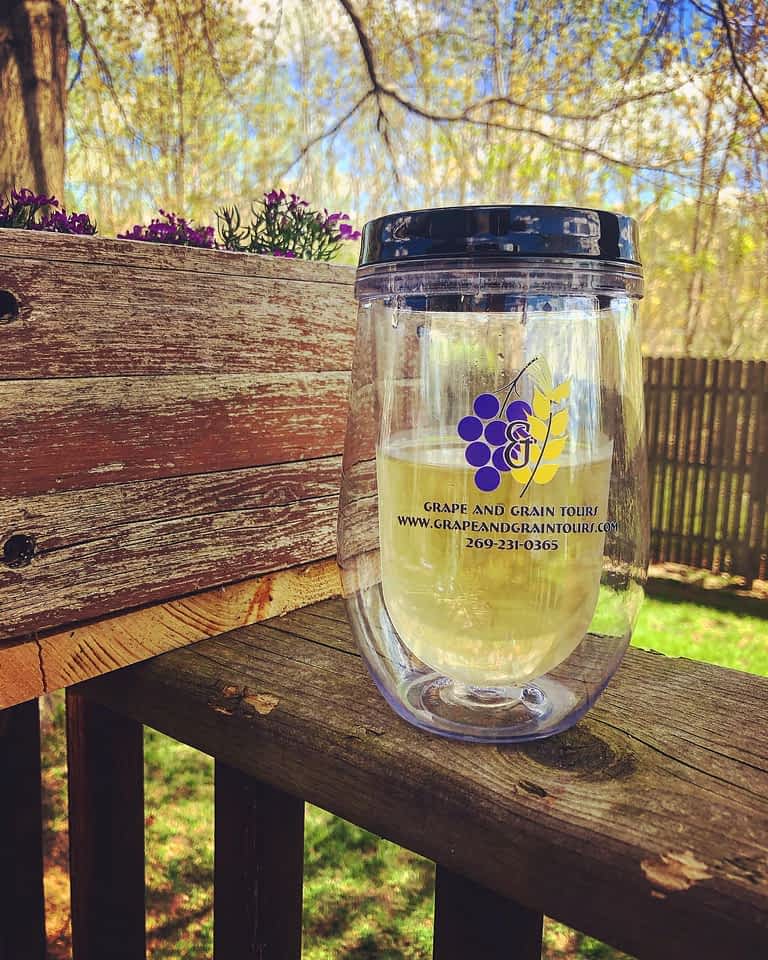 Hop aboard the All-inclusive wine tour and you will have the best time, I guarantee it!
CADILLAC TOURS: Wednesday – Sunday for groups of 2 – 6 Check calendar for availability and pricing
Sit back and relax as our friendly and knowledgeable tour guide whisks you away to three of our favorite places known for their exceptional wines and warm hospitality all located in what we call the Napa Valley of the Midwest.
During this tour, you will get a more intimate experience, learn some fun facts about the area and of course sample some yummy wines. Whether you are a couple celebrating an anniversary or a small group wanting a more personalized tour, you will be riding in style our EVS Platinum. We pick up from any hotel, Airbnb, or home within 20 miles of Baroda. Includes transportation, 3 stops, food and drinks.
GO BIG OR GO HOME: Saturday & Sundays for groups of 7 – 12 Check calendar for availability and pricing.
An all- inclusive wine tour for larger groups between 7 and 12 guests. Transportation included from any of our hotel, Airbnb partners, or your local residence. We will visit 3 wineries, include the food and drinks as well as a pre-set itinerary. Reservations are made ahead of time so no changes to the schedule can be made. The first reservation is at 11:00 am EST and the return time will be between 4:00 & 5:00 pm. A few days before the tour, you will receive an email with the tour itinerary and driver's information.
Below you will find information on our pickup times, locations, hours, pricing, and a link to the restaurant's menu where we will have lunch. All buses have bottled water and hand sanitizer available for our guests.
Pickup Locations & Departing Times

WEDNESDAY – SUNDAY 
10:30 am EST. Four Winds Casino-  New Buffalo 
10:30 am EST. Marina Grand-  New Buffalo 
10:30 am EST. Harbor Grand / Amtrak station-  New Buffalo 
10:30 am EST. Holiday Inn-  New Buffalo 
10:30 am EST. Fairfield-  New Buffalo 
10:45 am EST. Among the Vineyards- Baroda
10:45 am EST. Dream Vacation- Stevensville
10:45 am EST. Luxury Lake MI Retreat- Bridgman
10:35 am EST. Harbor Country Cabins- Sawyer
10:15 am EST. Wine & Golf Retreat- Dowagiac
Other 
After booking, you will receive a confirmation email. 3 days before your tour date we will email the itinerary and your driver's name & contact information.
Our first stop is at 11:00 am EST and return time is between 4:00 & 5:00 pm EST.